Search
Product Categories
NOTE: Indicated PRICES and/or PROMOS on this website are applicable to Metro Manila only.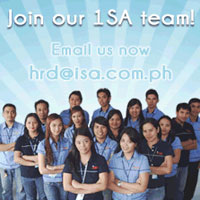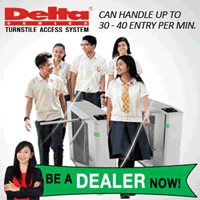 Gate Automation
The popularity and reliability of automatic gate systems has grown immensely over the years. CAME, one of the pioneers in the industry, never stopped in its research and development to further improve the quality of their products for end users.
Gate Automation
Overview

Commercial and industrial users prefer the sliding-type, as the swing type occupies too much space. This model is also recommended where there is a steep grade or there is limited maneuvering room inside the property for vehicles.

Overview

The best-selling model for residential users is the swing-type of gate. Reasons being: they look more elegant while opening, easier to install and less expensive than the sliding type -- mainly because you do not have to install gate tracks and operator pads.



Overview

The CAME Gard Barrier System can be integrated with Proximity Access Control System for an Automated Car Parking System.

WHY AUTOMATE YOUR GATE?

CONVENIENCE

- Users stay warm and dry inside their car; with just a click of a button, gate opens and closes for them.
- No need to disturb the neighbors at night by honking to request a family member to open the gate

SECURITY

- Users remain in the safety of their vehicle, no need to get out in the dark to open the gate.
- System's added accessories enable users to see who's at their gate before opening it.
- With features such as automatic closing, user need not wonder, "Did I close the gate?"
- System is "fail-secure", that is, gate automatically locks during power failure
- System's mere presence can deter opportunist thief and other "would-be" wrong doers

CUTS OPERATING COST

- No need to assign a personnel to "man" the gate -- system is totally automated
- "One-time investment" due to system's electromechanical motors that require no periodic maintenance -- no recurring cost.

ATTRACTS MORE BUSINESS

System enhances facility's image -- the automated system gives an impression of a "well-managed" property
- Increase occupancy, rental, or easier sale of commercial/residential units or property.
- Increase real estate value
Who uses our solutions?
Application Areas
Offices
Banks
Schools
Residential Villages
Car Parks
Train Stations
Airports
Hospitals
Malls, etc.
Contact Us
To facilitate and give you some guidance through our extensive product portfolio, Please feel free to contact us anytime.

02-8535-3535
info@isa.com.ph
0917-727-1555
0925-727-1555