Search
Product Categories
NOTE: Indicated PRICES and/or PROMOS on this website are applicable to Metro Manila only.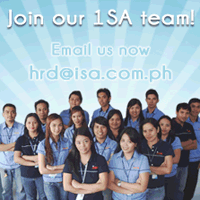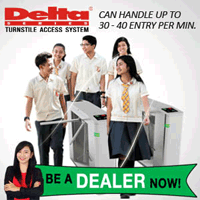 Access Control System
Access Control System is a security concept of restricting / controlling the access to authorized persons only. ISA provides a comprehensive solutions that could fulfill every security needs on all areas where people are on the move. We are the perfect choice for you if the need to regulate and control the flow of people - anywhere from places with lower security demands to the highest security susceptible to threats - arises. Simply put, by having our Entrance Control solutions, we could give you and your people a safe and secure environment.
Access Control System
Hotel Locks and Switches


Overview

Control and monitor access points in and/or to a hotel or school buildings.

Electronic Locks


Overview

Ideal for high, medium and low security applications where movement of personnel are to be controlled.

Quick Links
Who uses our solutions?
Application Areas
Offices
Banks
Schools
Residential Villages
Car Parks
Train Stations
Airports
Hospitals
Malls, etc.
Contact Us
To facilitate and give you some guidance through our extensive product portfolio, Please feel free to contact us anytime.

02-535-3535
info@isa.com.ph
0917-727-1555
0925-727-1555