Search
Product Categories
NOTE: Indicated PRICES and/or PROMOS on this website are applicable to Metro Manila only.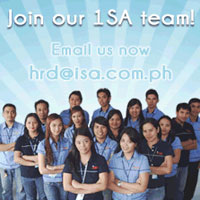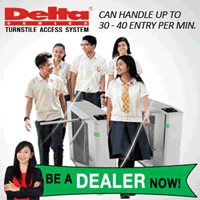 Fire Detection and Alarm System by GST a United Technologies Corp. company
Gulf Security Technology (GST) is a leading fire detection and alarm system and solution provider in China. It's primarily engaged in manufacturing and distribution of fire alarm systems, fire network systems and other products such as video entry systems, electronic power meters, and building automation systems. Founded in 1993, GST has become the largest by market share and sales revenue in local market, and the brand is awarded by China State Administration for Industry and Commerce as the only "well-known trademark" in the industry. UTC Fire & Security of America (UTCFS), a global leader in fire safety and security, with its related entities, delivers the latest technologies on fire and electronic security throughout the world.
Fire Detection and Alarm System was designed to detect unwanted presence of fire. It can notify people to evacuate in the event of a fire of other emergency and to summon emergency forces aid.
Fully modular and expandable fire command system, with multi loop and full integration with GST Voice Alarm System and Fire Telephone System, housed in either rack or console type housing provides the perfect solution for all medium to large systems.
Fire Detection System
Overview

The control panels are the brains of the fire detection and alarm system, performing a number of critical functions, such as monitoring of all detection devices, controlling sounders and signalling and providing power and battery backup to system.



Quick Links

Overview

This component acts as an input to the fire alarm control unit and are either manually or automatically actuated. Examples would be devices pull stations, heat detectors, or smoke detectors.

Overview

Intelligent Modules are designed to provide a level of smoke and accurate temperature existing in the ambient air along with its address.

Quick Links

Overview

Power Supply is used to power up the specific devices and/or the entire system. The power supply capacity will vary depending to the load or capacity of the specific symtem.

Quick Links

Overview

Explosion proof, dust ignition proof, dust tight, purged/pressurized, intrinsically safe, and hermetically sealed.

Quick Links

Overview

Fire Telephone system is a hard-wired emergency telephone system designed to help firefighters and emergency personnel communicate fast and effectively in large and complex sites.

Quick Links

Gas Extinguishing System


Overview

It is used where extinguishment of fires in shaded or enclosed areas such as inside control cabinets is required.

Quick Links

Who uses our solutions?

Application Areas

Offices
Banks
Schools
Residential Villages
Car Parks
Train Stations
Airports
Hospitals
Malls, etc.

Contact Us

To facilitate and give you some guidance through our extensive product portfolio, Please feel free to contact us anytime.

02-535-3535 info@isa.com.ph

0917-727-1555

0925-727-1555