Search
Product Categories
NOTE: Indicated PRICES and/or PROMOS on this website are applicable to Metro Manila only.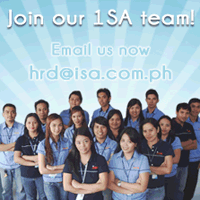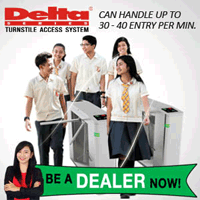 Sliding Gate Operator - BK
Description
Specifications
Sliding Gate Operator - BK
Installation Notes
BK industrial motor has five motor otions including the high duty BK800 and three phase BK2200T models. Apart from 2200T, all models come with the feature rich ZBK control panel. Electronic limit switches are offered on some models (ZBKe panel).
A dog tooth clutch manual release handle is secured behind a locked cover. Control panels may be interconnected for bi-parting gates. Accepts all CAME control and safety devices.
Features
Up to 800-1200-1800-2200 Kg.
Main gate or pedestrian gate
Adjustable torque motor
Open & close microswitches
Start torque boost
Enhanced braking
Pedestrian opening
BK-SERIES |
Type
800/S
1200/E
1200/P
1800/E
2200/E
2200/T
Protection rating
IP54
IP54
IP54
IP54
IP54
IP54
Control board power supply (V)
230 A.C.
230 A.C
230 A.C.
230 A.C.
230 A.C.
230-400 A.C.
Motor power supply (V)
230 A.C.
230 A.C
230 A.C.
230 A.C.
230 A.C.
230-400 A.C.
Current draw (A)
4,5
3,3
3,3
4,2
5,1
1,5
Max power (W)
520
380
380
4,2
5,1
1,5
Max power (W)
520
380
380
480
580
600
Speed (m/min)
10,5
10,5
14,5
10,5
10,5
10,5
Duty cycle (%)
intensive use
50
30
50
50
50
Thrust (N)
800
850
850
1150
1500
1650
Operating temperature (°C)
-20÷+55
-20÷+55
-20÷+55
-20÷+55
-20÷+55
-20÷+55
| | | | | | | |
| --- | --- | --- | --- | --- | --- | --- |
| Series | 800/S | 1200/E | 1200/P | 1800/E | 2200/E | 2200/T |
| Max gate leaf weight (Kg) | 800 | 1200 | 1200 | 1800 | 2200 | 2200 |
| Max gate leaf length (m) | | | | 13 | | |