Search
Product Categories
NOTE: Indicated PRICES and/or PROMOS on this website are applicable to Metro Manila only.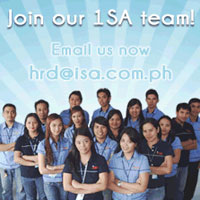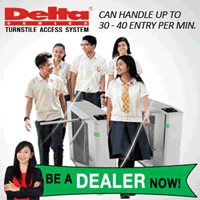 Sliding Gate Operator - BX-243
Description
Specifications
Sliding Gate Operator - BX-243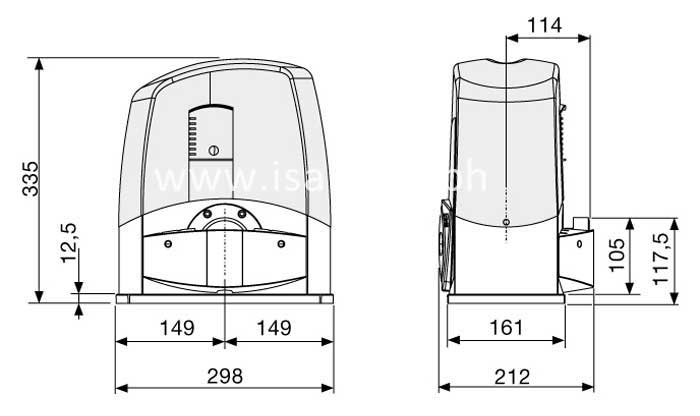 This product gives reliability and durability.Thanks to the testing it has undergone to bring it up to European standards in terms of the impact forces generated by the gate leaf movement, BX-243 is the product which offers the highest safety standards for its intended use. A complete operator, equipped with encoder-based movement control. The ideal solution for residential installations.
Besides the normal control and safety functions, BX-243's new electronics provide certain peculiarities which allow for total control of the operator and optimisation of its functions, such as:
Features
Signal led built into the control board to provide easy diagnosis of the systems functions.
Simplified installation thanks to its connection to a tripolar cable and the horizontally positioned card.
Built-in end points protected within the gearmotor assembly.
Easy release. Thanks to the practical fitted release lever which is protected by a locked door, even manual release during emergencies becomes a quick and simple procedure.
Blackouts no more! BX-243's 24V electronics automatically detects any lack of power and activates the emergency mode which works on (accessory) batteries built-into the assembly.
| | |
| --- | --- |
| Name | Details |
| | |
| Protection rating | IP54 |
| Power supply (V) | 230-400 A.C. 50/60 Hz |
| Motor power supply (V) | 24 D.C. |
| Current draw (A) | 7 max |
| Max power (W) | 170 |
| Opening time (m/min) | 12 |
| Duty cycle (%) | intensive use |
| Thrust (N) | 300 |
| Operating temperature (°C) | -20 ÷ +55 |
| Gate leaf width (m / ft) | 8.5 / 27.9 |
| Gate leaf weight (Kg / lb) | 300 / 660 |