Search
Product Categories
NOTE: Indicated PRICES and/or PROMOS on this website are applicable to Metro Manila only.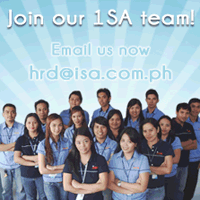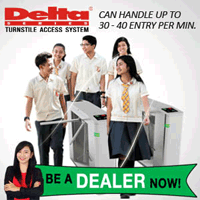 Sliding Gate Operator - BX
Description
Specifications
Sliding Gate Operator - BX
Installation Notes
Bx-A and Bx-B have 200W and 300W motors in the same frame size.
A baseplate is suppled with the motor for setting into a concrete base. Cable ducts come up thru the centre of the baseplate.
We recommend a plinth raised 30mm above the ground to prevent rainwater flowing into the ducts. The motor is fixed down by two bolts. There are four adjustable feet to level the motor.
Fix the gate rack teeth about (125mm + plinth height) above ground level.
Allow at least 200mm above the motor to be able to lift the housing off. Bx motor has a built in microswitch which strikes against two bolt on 'skis' fixed to the toothed rack.
Features
Self coding radio transmitters
Adjustable torque control
Re-close timer (0-60secs)
Safety photocells
Manual release key
| | | | | | | |
| --- | --- | --- | --- | --- | --- | --- |
| Operators | BXA | |BXB | BX-P | BX-E | BX-241 | BX-E241 |
| Control boards | ZBX6 | ZBX7 | ZBX8 | ZBXE | ZBX241 | ZBXE24 |
| Partial opening | | √ | √ | √ | √ | √ |
| Partial Stop | | √ | √ | √ | √ | √ |
| Inversion of opening or closing phases | √ | √ | √ | √ | √ | √ |
| Automatic timed closing | √ | √ | √ | √ | √ | √ |
| Mechanical end point | √ | √ | √ | √ | √ | √ |
| Electronic encoder end point | | | | √ | | √ |
| Electronic obstacle detection | | √ | | √ | √ | √ |
| End-of-cycle slow down adjustment in closing and opening | | √ | | | | √ |
| Emergency release through customised key | √ | √ | √ | √ | √ | √ |
| Emergency release from transmitter | | √ | | | | |
| Connection fitting for accessory courtesy lamp | | √ | | √ | | √ |
| Battery recharge card and housing (2 batt. 12V-1,2Ah) | | | | | √ | √ |
| Optional function with B4336 device for gate leaves weighing up to 300 Kg | √ | | | | | |
| TECHNICAL FEATURES | | | | | | |
| Operators | BXA | | BXB | BX-P | BX-E | BX-241 | BX-E241 |
| Control boards | ZBX6 | ZBX7 | ZBX8 | ZBXE | ZBX241 | ZBXE24 |
| Protection rating | | | IP54 | | | |
| Control board power supply (V) | | 230 | A.C. | 50/60 | Hz | |
| Motor power supply (V) | 230 | A.C. | 50/60 | Hz | | 24 D.C |
| Current draw (A) | 2,6 | 2,4 | 2,4 | 2 | | 17 max |
| Max power (W) | 200 | 300 | 300 | 230 | | 400 |
| Speed (m/min) | | 10 | | 17,5 | 12 | 6 ÷ 12 |
| Duty cycle (%) | | 30 | | | intensive | use |
| Traction force (N) | 300 | 800 | 800 | 600 | | 7 |
| Operating temperature (°C ) | | | -20÷ | +55 | | |
| | | |
| --- | --- | --- |
| Limits | | |
| Series | Max weight per | gate leaf (Kg) |
| Use | Residential | Apartment blocks |
| BX-A | - | 400 |
| BX-B | 800 | 600 |
| BX-E | 800 | 600 |
| BX-P | 600 | 600 |
| BX-241 | 800 | 600 |
| BX-E241 | 800 | 600 |