Search
Product Categories
NOTE: Indicated PRICES and/or PROMOS on this website are applicable to Metro Manila only.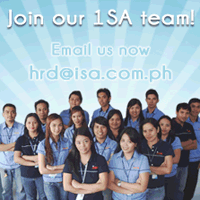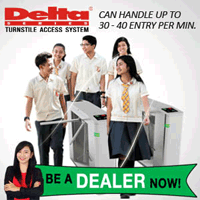 Swing Gate Operator - ATi
Description
Features
Specifications
Swing Gate Operator - ATi
Installation Notes
Mounting plates need to be welded to the post and to the gate. Good fixings are essential, especially with boarded gates.
ATi motors have 300mm or 500mm stroke length. Motor speed and power are the same. The long stroke version may be necessary on large posts but be aware of the extra opening time.
ATi motors have open and close limits, good for stress prevention on wooden gates. A centre stop is advisable on long leaves.
Consider access to manual releases on top of the motor from outside the gate. A cord release is available. Use a four core flexible mains rated cable to connect
Ideal for heavy-duty hinged gates
Adjustable torque motor
Dual microswitch stops
Electric brake
Manual release key
Designed to fit existing gates and does not require structure modification
Can operate gate wings weighing up to 1000kg
Can handle gate wings with the span of 5 meters
Made of die cast aluminum for strong and compact structure
Speed and deceleration can be adjusted for some models
Back-up battery can be installed
Self-locking device for maximum security
Motor release from outside by means of a handle and cable
Built-in obstacle detection mechanism for increased user safety.
Series A3000
A3000/A3100
A3000A/A3100A
A3024N
Series A5000
A5000/A5100
A5000A/A5100A
A5024N
Protection rating
IP44
IP44
IP44
Control panel power supply (V)
230 A.C. 50/60 Hz
230 A.C. 50/60 Hz
230 A.C. 50/60 Hz
Motor power supply (V)
230 A.C. 50/60 Hz
230 A.C. 50/60 Hz
24 D.C.
Current draw (A)
1,2
1,2
10 max
Max power (W)
150
150
120
Traction force (N)
400 ÷ 3000
400 ÷ 3000
400 ÷ 3000
Duty cycle (%)
50
50
intensive use
Operating temperature (°C)
-20 ÷ +55
-20 ÷ +55
÷ +55
LIMITS
Series
A3000 / A3100
A3000A / A3100A
A3024N
Max gate leaf width (m)
2
2,5
3
Max gate leaf weight (Kg)
800
600
400
Series
A5000 / A5100
A5000A / A5100A
A5124N
Max gate leaf width (m)
2 / 2,5
3 /4
5
Max gate leaf weight (Kg)
1000 / 800
600 / 500
400