Search
Product Categories
NOTE: Indicated PRICES and/or PROMOS on this website are applicable to Metro Manila only.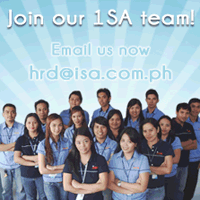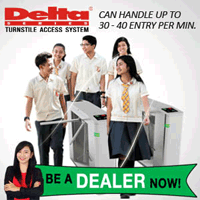 Swing Gate Operator - Ferni
Description
Features
Specifications
Swing Gate Operator - Ferni
Installation Notes
FERNI motors bolt to mounting plates fixed to the pier edge. Hinges can be up to 380mm from the back face of the pier. Opening angle is 90 degrees on large piers, up to 110 on posts.
Choose a low level horizontal gate member to fix the arm bracket to. The gate bracket centre is 40mm below the bottom of the motor mounting plate.
Fit the arm to the motor, then the motor to the plate. Close gate & swing arm up to it. Test fix the bracket about 400mm from the gate hinge. Check against the manual.
Motor microswitches operate on cams which slip if not degreased and tightened. A centre stop is advisable on long leaves. A cord release is available.
Consider access to manual releases on top of the motor from outside the gate. A cord release is available. Use a four core flexible mains rated cable to connect
Adjustable torque motor
Open & close microswitches
Key protected manual release
Designed specifically for hinged gates attached to a large pillars
Ideal for gate of pedestrian entrances
Can be fitted to existing gates
Three models feature reversible self-locking motors
Can operate gate wings up to 800 kg
Equipped with universal transmission arm to handle gates up to 4 meters
Motor can be equipped with straight telescopic arm for special space requirement
Motor release from outside through a cord release mechanism complete with protective casing
Only one model needed for left and right hand.
| | | | |
| --- | --- | --- | --- |
| Type | F1000 | F1100 | F1024 |
| Protection rating | IP54 | IP54 | IP54 |
| Control panel power supply (V) | 230 A.C. 50/60 Hz | 230 A.C. 50/60 Hz | 230 A.C. 50/60 Hz |
| Motor power supply (V) | 230 A.C. 50/60 Hz | 230 A.C. 50/60 Hz | 24 D.C. |
| Current draw (A) | 1,3 | 1 | 15 max |
| Max power (W) | 150 | 110 | 180 |
| Opening time 90° (s) | 18 | 18 | 16 ÷ 45 |
| Duty cycle (%) | 30 | 50 | intensive use |
| Max torque (Nm) | 320 | 380 | 470 |
| Operating temperature (°C) | -20 ÷ +55 | -20 ÷ +55 | -20 ÷ +55 |
| Max gate leaf width (m) | 2 | 2,5 | 4 |
| Max gate leaf weight (Kg) | 800 | 600 | 400 |