Search
Product Categories
NOTE: Indicated PRICES and/or PROMOS on this website are applicable to Metro Manila only.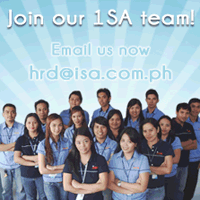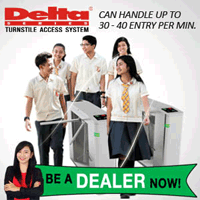 Swing Gate Operator - Flex
Description
Specifications
Swing Gate Operator - Flex
In addition to the regular command and safety functions, the new electronics fitted into the Flex series models provide special features which give total control and optimisation of the operator, such as:
Features
Gate stopping directly from the transmitter to always handy control the gate.
Programming the command for partial opening of the gate leaf ideal for all entrances lacking a pedestrian gate.
Electronic obstacle detection for the best safety during the movement.
The electric lock keeps the gate securely closed and can be released with a key.
Quickly install on posts as small as 8cm (3 1/4).
An optional straight arm can be used for reduced column-wall spaces.
Continuous duty due to it low voltage operation (24V operator).
Smooth operation over time. Because of its permanent fluid grease lubrications system, no periodic maintenance of the electromechanical operator is required.
| | | |
| --- | --- | --- |
| Type | F1000 | F1100 |
| Protection rating | IP54 | IP54 |
| Control panel power supply (V) | 230 A.C. 50/60 Hz | 230 A.C. |
| Motor power supply (V) | 24 D.C. | 24 D.C. |
| Current draw (A) | 2 max | 2 max |
| Max power (W) | 48 | 48 |
| Opening time 90° (s) | 100 | 100 |
| Duty cycle (%) | intensive use | intensive use |
| Max torque (Nm) | 13 | 9 |
| Operating temperature (°C) | -20 ÷ +55 | -20 ÷ +55 |
| Max gate leaf width (m) | 1.2 | 1.6 |
| Max gate leaf weight (Kg) | 125 | 100 |
| Range | 24V D.C. reversible operator with articulated arm. | 24V D.C. reversible operator with straight arm and slide guide. |