Search
Product Categories
NOTE: Indicated PRICES and/or PROMOS on this website are applicable to Metro Manila only.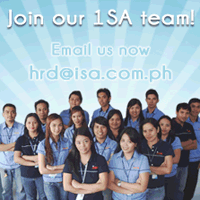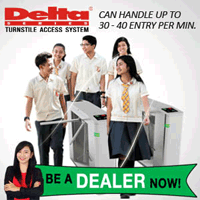 Swing Gate Operator - Frog
Description
Specifications
Swing Gate Operator - Frog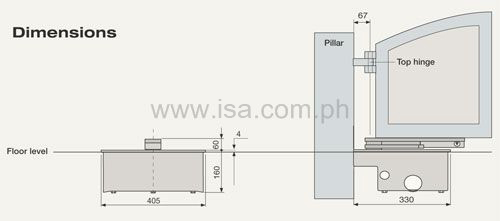 aesthetics unaltered by adapting perfectly to any type of gate, even ones installed in collective areas. Though suitable for all sizes of pier or post, Frog systems are the only solution on large brick piers, so popular for residential applications.
When top comfort, performance and safety are required, the Frog 24V technology enables the potential of the operator to reach the highest levels, particularly:
Features

Controlled impact forces
Thanks to laboratory testing carried out on a door sample, 24V Frog is European standard EN12445 and EN12453 compliant, in terms of impact forces.
Blackouts no more
The Frog 24V electronics immediately act in the event of a power outage by activating the emergency function through the auxiliary batteries, to always open and close the gate (optional).
Frequent passing
The low voltage gearmotor guarantees functioning even under the most severe working conditions such as apartment blocks or industrial applications.
Obstacle detection
A special electronic circuit constantly analyses the proper functioning of the gate leaves, allowing for their total stop, or inversion of movement, when coming into contact with any obstacles.
| | | | |
| --- | --- | --- | --- |
| Type | FROG-A | FROG-AV | FROG-A24 |
| Protection rating | IP67 | IP67 | IP67 |
| Control panel power supply (V) | 230 A.C. 50/60 Hz | 230 A.C. 50/60 Hz | 230 A.C. 50/60 Hz |
| Motor power supply (V) | 230 A.C. 50/60 Hz | 230 A.C. 50/60 Hz | 24 D.C. |
| Current draw (A) | 1,9 | 2,5 | 15 |
| Max power (W) | 200 | 300 | 180 |
| Opening time 90°(s) | 18 | 9 | 16 ÷ 45 |
| Duty cycle (%) | 30 | 30 | intensive use |
| Max torque (Nm) | 320 | 240 | 320 |
| Operating temperature (°C) | -20 ÷ +55 | -20 ÷ +55 | -20 ÷ +55 |
| Max gate leaf width (m) | 2 | 2,5 | 3,5 |
| Max gate leaf weight (Kg)) | 800 | 600 | 400 |